SAUTI EAST AFRICA
CLOSING THE DIGITAL INFORMATION GAP FOR WOMEN IN TRADE
Sauti East Africa empowers women-led small and medium-sized enterprises to trade to legally, safely, and profitably across East Africa's borders.
WHAT WE DO
Our Services & Products
Sauti East Africa combines innovative technologies with proven deep expertise to empower women as forces of change in markets, communities, and households.
Why we build technologies for women in trade
Using technology to empower women-led businesses has ripple effects that can help create lasting change for households, communities, and market systems. That's why we put women as traders, producers, and customers at the centre of our products, services and delivery models.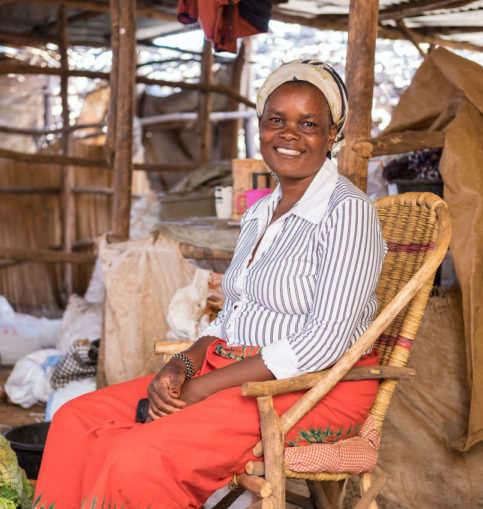 We have reached over 83,000 users in "low-technology" environments and conducted gender-sensitive research and technology design in six African countries.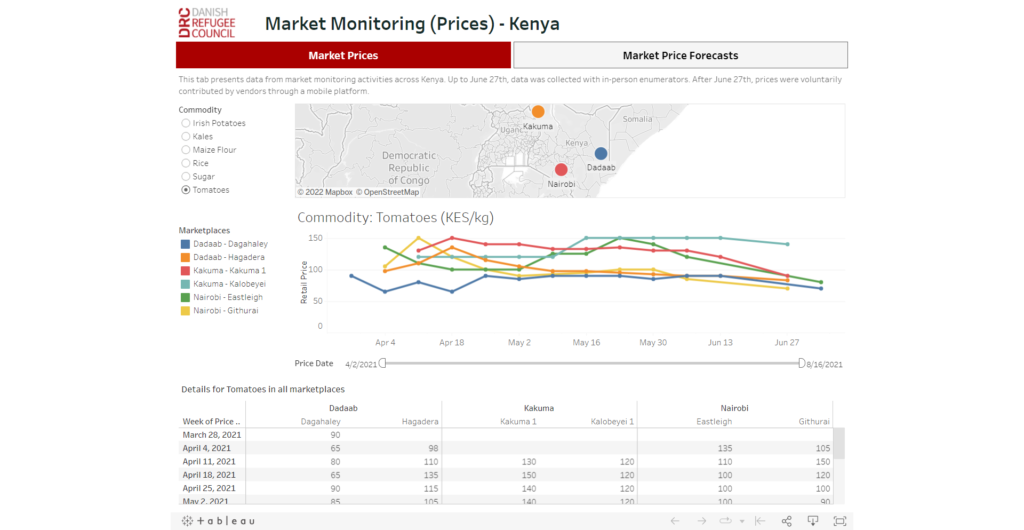 Market Monitoring and Predictive Modelling Project: Sauti's Work with the Danish Refugee Council
Market Monitoring and Predictive Modelling Project: Sauti's Work with the Danish Refugee Council
Sauti has been working on a market monitoring and predictive modelling project with the Danish Refugee Council (DRC) in order to improve access to previously-hard-to-gather market prices. As part of this project, Sauti also successfully piloted a USSD virtual marketplace to improve market linkages of traditionally excluded businesses.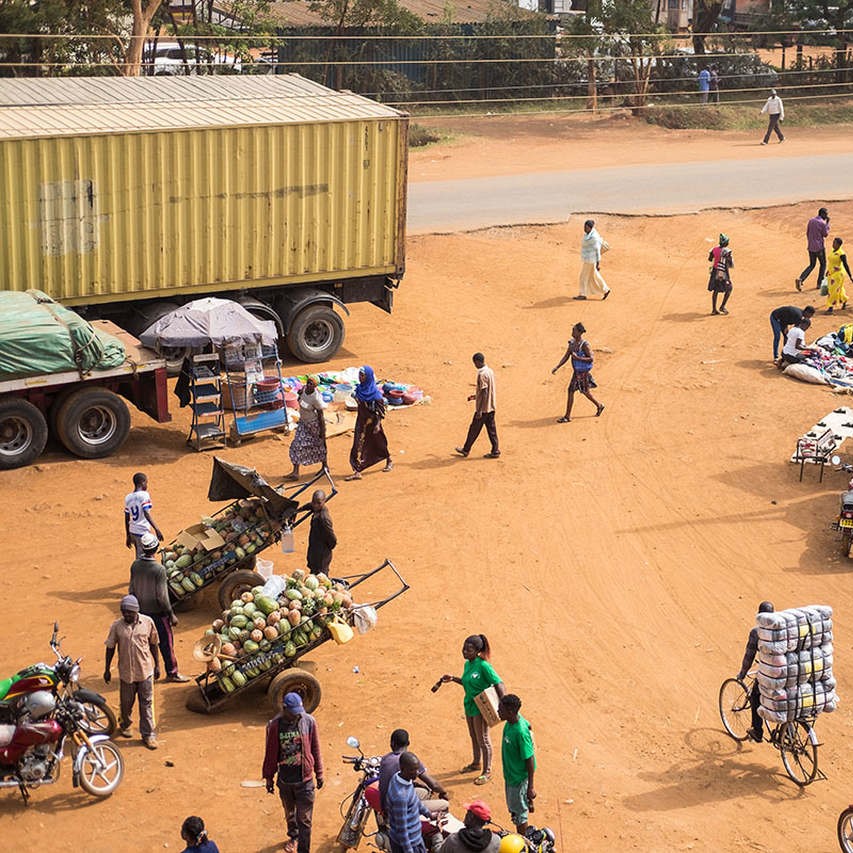 Global Integrity's Anti-Corruption Evidence Programme RCTs in Kenya
Global Integrity's Anti-Corruption Evidence Programme RCTs in Kenya
Since 2019, via Sauti Collect, Sauti has been able to offer an end-to-end USSD mobile data collection solution, from survey design and testing, to survey deployment and monitoring of incoming results – all from one user-friendly dashboard.
This COVID-19 bulletin aims to illustrate the changing state of trade in East Africa. Leveraging Sauti's East Africa's embeddedness with traders, we present the 2021 Q4/2022 Q1 behavioural and user data from our regional network of trade and market information platforms.
Reporting in this bulletin includes data on Kenyan, Rwandan, Tanzanian and Ugandan traders. In the case of Tanzania, cross-border trade increased or remained high compared to the last quarter. However, we found that in every other country, cross-border trade decreased or remained low. Cross-border traders' destinations are consistently lower than pre-pandemic levels in Rwanda and Kenya, indicating that COVID-19 is likely having persistent effects on the levels of activity within the East African trade sector.
Despite the growth of smartphones among Africa's urban populations, traders often operate with basic feature phones. This report details findings from Sauti East Africa's surveys of smartphone access among Kenyan and Ugandan traders. 4,136 participants were surveyed in Kenya and 1,334 in Uganda. Participants were selected from users of Sauti's market and trade information platform.
Up-to-date and representative data on East Africa's domestic and cross-border traders is difficult to find. Sauti's new Trade Insights data portal crowdsources data on East Africa's traders at an unprecedented scale to help researchers, practitioners, and policy makers improve their intervention targeting, program reach, and solution design.
Sauti is pleased to announce the publication of results from our research in partnership with UK Aid Direct, Busara Center for Behavioral Economics, and Columbia Climate School under the Global Integrity Anti-Corruption Evidence (GI-ACE) programme. The project explored incentives for corruption and harassment reporting and the feasibility of crowd-sourced data and mobile technologies to support community monitoring of border management. The project was supported by Sauti Collect, where we provided an end-to-end USSD data collection and management system, to collect gender-disaggregated and product-disaggregated data on corruption and harassment at informal borders.
PARTNER WITH SAUTI EAST AFRICA
We deliver transformative information technologies and insights to enhance inclusive trade and women's empowerment initiatives.