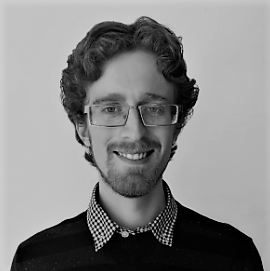 Lance Hadley
Interim Chief Executive Officer
Lance is an IT and data management specialist with over ten years of experience building user-oriented digital information platforms, data integration tools, and content management systems. Lance has completed research and IT-related assignments for clients such as Google, United Nations Institute for Training and Research, Global Affairs Canada, Department of Foreign Affairs and Trade (Australia), Deutsche Gesellschaft für Internationale Zusammenarbeit (GIZ, Germany), Oxfam Canada, World Vision Canada, Engineers without Borders, Palladium, the Century Foundation, the Canadian Partnership for Women and Children's Health, TradeMark East Africa, the Canadian International Development Platform (formerly North-South Institute, Canada). Lance holds a PhD (ABD) in International Affairs from the Norman Paterson School of International Affairs (Carleton University, Ottawa).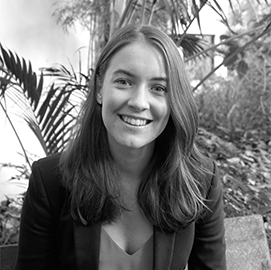 Julia Hakspiel
Chief Strategy Officer
Julia has been working in the area of trade, regional integration and social development in East Africa for over seven years and has direct experience designing and implementing trade and development programmes with a focus on gender and poverty. She has worked with leading organisations in this field such as TradeMark East Africa, DFID, Danida, Sida, the International Trade Centre, the World Trade Organization and the World Bank. She holds an MSc in Development Studies from the London School of Economics.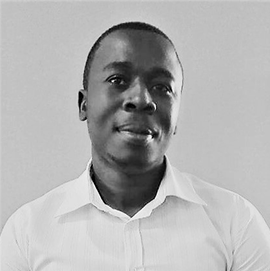 David Orega
Director of Operations
David has over seven years of experience leading field operations in East Africa. David previously managed research projects for the Busara Center for Behavioural Economics and Innovations for Poverty Action. He holds a BSc in Information Sciences from Moi University.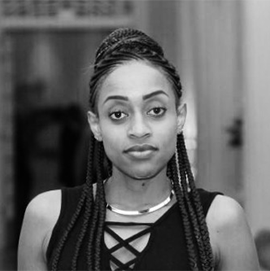 Sylvia Kitua
Business Operations Manager
Sylvia has had work experience in both private and non- governmental organizations in the past three years. Majority of her experience has focused on social development activities among the marginalized communities through projects such as women empowerment through social and economic education as well as gender based violence among others. She holds a BSc in International Business Administration and an MSc in Strategic Management, both from the United States International University.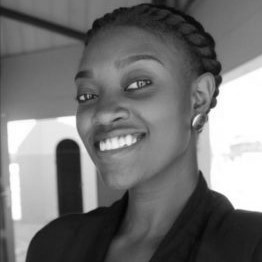 Edith Aoko
Project Assistant
Edith has four years of experience working in non-governmental organizations in the areas of research, social development, psycho-social support and education. Her previous experience includes overseeing and managing prison rehabilitation, counselling and mentorship programs in Kenyan prisons. Edith has also supported large scale research projects and carried out field data collection. She holds a BA in Industrial Psychology from the University of Namibia.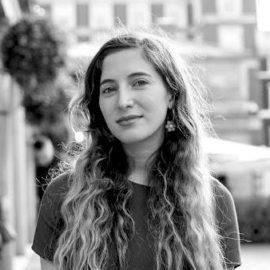 Kalia Barkai
Research Analyst
Kalia is a data scientist and researcher specialising in the field of sustainable development. She is a current master's student at the University of Cape Town where she is completing her degree in Climate Change and Development with the African Climate & Development Initiative. Kalia also has experience working in multiple industries, such as journalism, education and design. Kalia holds a BSc in Applied Data Science and Empirical Social Sciences from Minerva Schools at KGI.